Follow Xiu Xiu on Twitter. Like Xiu Xiu on Facebook. Follow Xiu Xiu on Instagram. Purchase Xiu Xiu music via Polyvinyl. Forget will be released on February 24. The following interview is with Jamie Stewart, only.
How would you describe the overall process in putting together Forget?
For the previous record we did, Angel Guts: Red Classroom, we had a very strict set of rules for it which we really enjoyed working within – and so we thought for the next record, we would just create a different set of very strict rules and work within those. We tried for probably, almost close to two years of just different configurations or different sets of restrictions and none of them really seemed to be yielding anything. After two years really not having anything to show for that much work was a little disheartening and a little frightening considering that we needed to get on tour again.
So, essentially we just said OK, having restrictions is obviously not working in this moment. We went completely the opposite route which was to be completely unconscious or subconscious or sort of driven by the supernatural and to just let the muse kind of completely dictate everything – and to think about it as little as possible. Everything came together really quickly. Probably within four or five months or something – usually we just work very steadily and very slowly but I think having been so pent up without any sort of results and then finally kind of opening the floodgates in the opposite direction, it actually made it come together rather easily. Because we went about it in an unconscious way, I don't really remember working on it all that much.
Can you explain the significance of the calligraphy on the album art as well as its title?
It's the word in Arabic [for] "we forget" – there's not really a literal translation. There's not really a way to say just "forget" in Arabic in the same way you can in English. I've talked about this the entire length of the band – I've struggled with really severe depression and negative obsessions my entire adult life. In the last couple years, through probably just becoming more acquainted with how to manage it and just seeing a therapist a little bit, it just occurred to me, that the tool to manage getting through that is to try and forget as many bad things as possible [laughs] – rather than deeply examining them which had been my mode of operation since the band began. I've found it extraordinarily liberating. I don't know how necessarily healthy it is but at least in the short-term, I've felt magnificently unburdened [laughs]. We'll see what the long-term results are!
In some ways forgetting things – at least in my case and in this particular instance – forgetting things can be extraordinarily liberating. But at the same time, forgetting something is inherently a loss – either a loss of something good or a loss of something bad. Forgetting things is extraordinary – on the lighter stuff, forgetting things is just a nuisance and on the other side, it can go so far as to be psychologically fatal for some people. That one word and one act can have such an extraordinary duality – it seemed to be fascinating to everybody in the band. This record, in a lot of ways, was approached very differently than other records we had done. I mean, other records we have done focused really pointedly on deeply examining particular, very specific events and this is the first time that literally forgetting them on purpose was something that we had considered doing musically.
Xiu Xiu videos are always a treat. How do you go about selecting visual collaborators?
For almost every single video we have ever done, it's come about because either someone who I know from shows but don't know personally very well or a particular video maker or artist solicited us for one. I check out their work and see if there's something interesting in it. It's really delightful for me to be able to take the risk of putting a song that – for a long period of time, we've put all of our efforts and all of our heart and will into creating – and then essentially handing that baby over to someone to mold it to their own will.
I like the prospect of somebody interpreting a song into a video in a million years I never would have thought of doing. Ten percent of the time, the videos where we've taken that approach, turn out kind of shitty or the person completely missed the mark with the idea – or was so far away from the spirit of the song that it did not work in any way – but almost every single time somebody who had done it in this way adds a completely different, constructive intention to the song. That was the case with 'Jenny GoGo' [directed by Emp.Bikutoru] – an acquaintance of mine that I have seen on and off at shows for many, many, many years, from the time she was really quite young, wrote and said she'd started doing video art now and sent me a couple of videos which I thought were great and then I sent her the song and I thought she did a fantastic job.
'Wondering' sounds like one of the most straightforward pop songs within the Xiu Xiu catalog. Was that purposeful?
We didn't really think about it as a pop song at all and if you dissect it, it's really not constructed like a typical pop song at all – verse / chorus / verse / chorus / bridge / chorus. It doesn't really follow that pattern at all, I don't think – there or seven or eight different sections in it. It is very definitely a song and it is very definitely a melodic song and I think, if I can be so bold to say, sections of it are very catchy. Greg Saunier of Deerhoof wrote the melody for it – I think a lot of why that song works is that it has a really cool vocal melody.
Do you know the '60s British producer Joe Meek – in the late '50s and early '60s he did a lot of very melodramatic and kind of excessively dreamy, pre-rock and roll and very, very early-rock and roll torch songs, almost, and very weird, bizarre ballads – kind of teenage heartthrob songs. He was one of the pioneers of using the studio as an instrument. He invented reverb and he invented echo and invented really excessive and artful use of compression. In the last couple of years, I've become completely obsessed with him. I was trying to do something that sounded like that although it doesn't sound anything like that at all. I really was not trying to write a pop song, I was trying to write something that sounded like something from that era – which it does not in any way, I think [laughs].
How was it working with John Congleton on this release?
John and I are really old friends. We've known each other for probably fifteen years or something but it wasn't until 2010 [when we first started] working together – Jonathan Meiburg from Shearwater and I and John Congleton did a collaboration record together called Blue Water White Death. He mixed Always which was a record we did in 2012 and he mixed Angel Guts: Red Classroom and he mixed this record. He mixed and produced all those records. [We've worked together quite a bit] and we've been friends for a long time and have hung out socially a lot. Essentially my working mode – because I have a little home studio – is I will record way too many tracks for a particular song: three or four possible guitar parts or five or six possible keyboard parts or something like that.
John knows that that's kind of my mode of working and the thing that he – from my perspective is absolutely brilliant at – is listening to all those potential parts and picking the ones that really define what the song could be. All of them may work on their own but his artistry I think is putting that puzzle together: knowing that guitar part 1 really complements keyboard part 5 which then leads really nicely into drum part 7 of the chorus or something like that. He's largely known as a producer and a mixer but he's also a particularly brilliant arranger which is something that I don't think I'm particularly good at doing and really rely on him to be able to do. A nice part is that because I've known him for so long, I trust him implicitly. If he is going in a particular direction that is completely different than I imagine the song going, because I trust him, it's exciting to hear what he turns it into. If it was somebody that I didn't know and I didn't trust personally, I'd be probably very resistant to that. Similarly to letting people take over videos who I think are good, it's really great working with someone who is as talented as he is and putting [songs] into his hands and knowing – although the results would be different than I imagine that they would be – they're usually better than what I would have imagined. I mean, they are always better than what I would have imagined [laughs].
In your opinion, what should queer resistance to Trump look like?
I would not deign to speak about what a sort of global or collective stance should be – I think each person has to deal with that on their own terms. Obviously, not taking any fucking shit from any fascist fuckfaces is the collective response. Personally, very unfortunately I have a very, very quick temper which never does anybody any good especially not me. My immediate response to the situation is essentially to be violent and I don't want to be like them in any way. I need to take a deep breath about seven thousand times a day. As is everybody, I've been trying to think of the best possible way to resist the maelstrom of the coming four years. Basically everything that I have read online has said to basically pick a progressive organization that you deeply believe in and put as much money into that organization as you possibly can into expanding their operations.
Collectively in Xiu Xiu, the main focus has been to support the ACLU. We have a download site and we're matching all the purchases and donating it to the ACLU for the next four years. Personally, I'm trying very, very, very hard to not be like them and not be violent about it which is what my gut reaction is to be. I don't know what to say other than fuck them and don't give up.
Catch Xiu Xiu on tour:
Mar. 16th – Los Angeles, CA – Union
Mar. 17th – Escondido, CA – A Ship In The Woods
Mar. 19th – San Francisco, CA – The Chapel
Mar. 21st – Seattle, WA – Kremwork
Mar. 22nd – Portland, OR – Holocene
Mar. 23rd – 26th – Knoxville, TN – Big Ears Festival
Mar. 30th – Detroit, MI – El Club
Mar. 31st – Chicago, IL – The Empty Bottle
Apr. 1st – Jacksonville, FL – The Sleeping Giant Film Festival
Apr. 6th – Brooklyn, NY – Villain
Apr. 7th – Philadelphia, PA – Boot & Saddle
Apr. 8th – Harrisburg, PA – Cathedral Room At Der Maennerchor
Apr. 9th – Baltimore, MD – The Wind-Up Space
Apr. 11th – Jersey City, NJ – Monty Hall
Apr. 12th – New Haven, CT – Bar
Apr. 13th – Providence, RI – Colombus Theatre
Apr. 14th – Portsmouth, NH – 3S Artspace
Apr. 15th – Boston, MA – The Hardcore Stadium (Cambridge Elks Lodge)
Watch 'Get Up' and 'Jenny GoGo' below.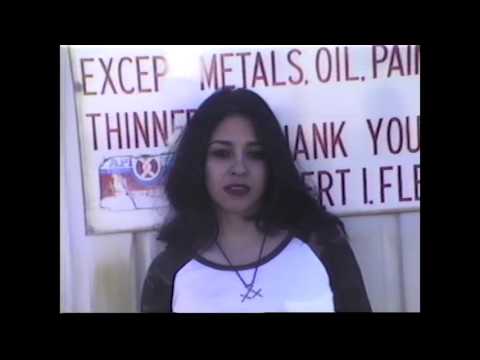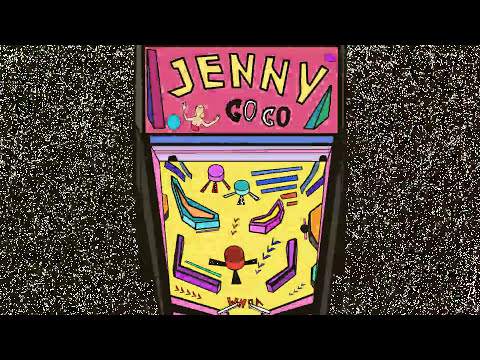 This interview has been lightly edited and condensed for clarity.